Cage traps are widely used by gamekeepers on shooting estates to trap and hold (then later kill by shooting or clubbing) corvids (crows, including magpies).
As distressing as finding wild birds trapped in a cage trap may be, their use is (currently) legal – but only under strict conditions and by a licenced user.
Trapping is permitted under the authority of relevant general licences issued by the Department for Environment Food & Rural Affairs (DEFRA) for England, Natural Resources Wales (NRW) for Wales, since April 2020 NatureScot for Scotland, and the Department of Agriculture, Environment and Rural Affairs (DAERA) for Northern Ireland.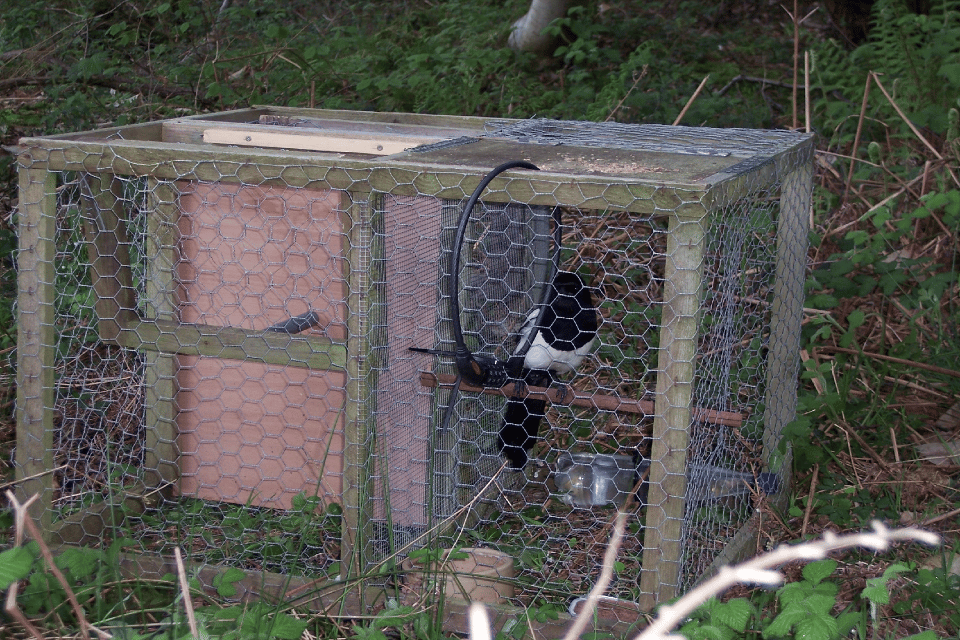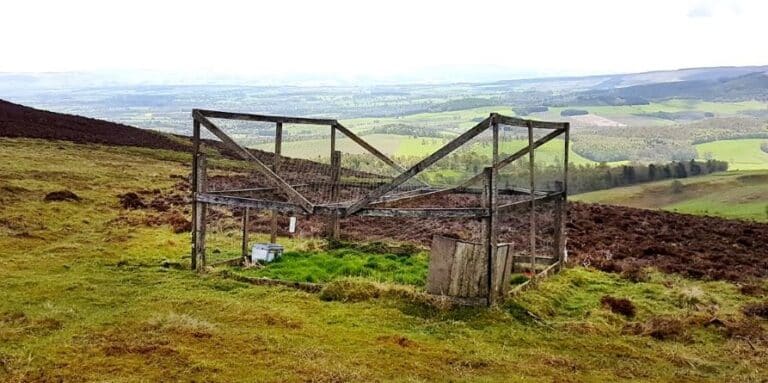 Five types of live-catch cages are legally used, the main two being Larsen traps and Walk in multi-catch cage traps. We're unlikely to come across or even notice the smaller traps sometimes used (like the clam or Larsen mate design highlighted in an RSPB case in April 2023), but General Licence conditions apply to all bird cage traps.

Cage traps are mainly used to catch Carrion Crows, Rooks, Magpies, and Jackdaws. 
Larsen traps are the smaller of the two and are light and compact enough to be moved around and used in different locations. They have two or three (sometimes more) compartments. The largest compartment is for holding either bait or a live bird to act as a decoy. The other compartment(s) are for catching the birds enticed into the trap.
Walk in multi-catch cage traps (sometimes known as Crow Cage Traps) are large enough for the operator to walk into. The trap is covered in mesh, and birds enter by a roof funnel, ground funnel, or ladder or letterbox entry point.