Wild Bird Eggs and the Law
Section 1(2)(b) of the Wildlife & Countryside Act 1981 makes it an offence in England and Wales to possess or have in one's control, the egg of a wild bird or any part of such an egg.

From 1981 it became illegal to intentionally take or destroy the egg of any wild bird, or trade any wild bird egg – or any part of a wild bird egg – no matter its age or when it was collected.
In 2001 these offences became punishable by jail under the Countryside and Rights of Way Act 2000 ( > The CRoW Act)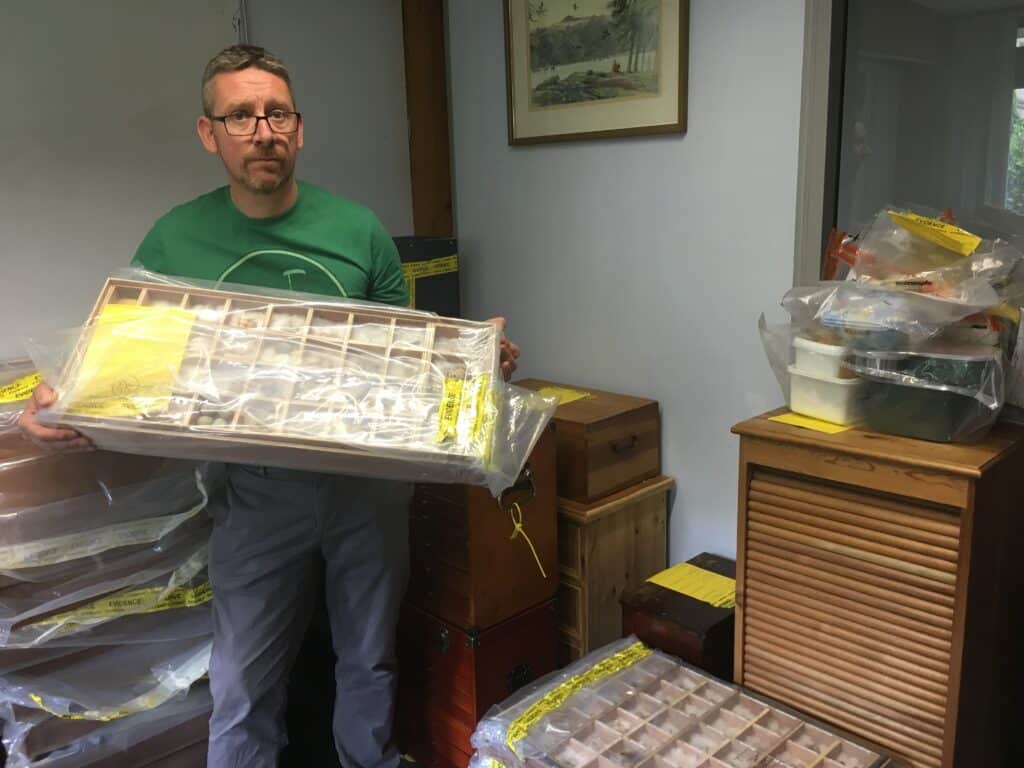 RSPB's Mark Thomas in 2018 with part of an illegal collection of almost 5000 wild bird eggs stolen by prolific egg collector Daniel Lingham.
Image RSPB.