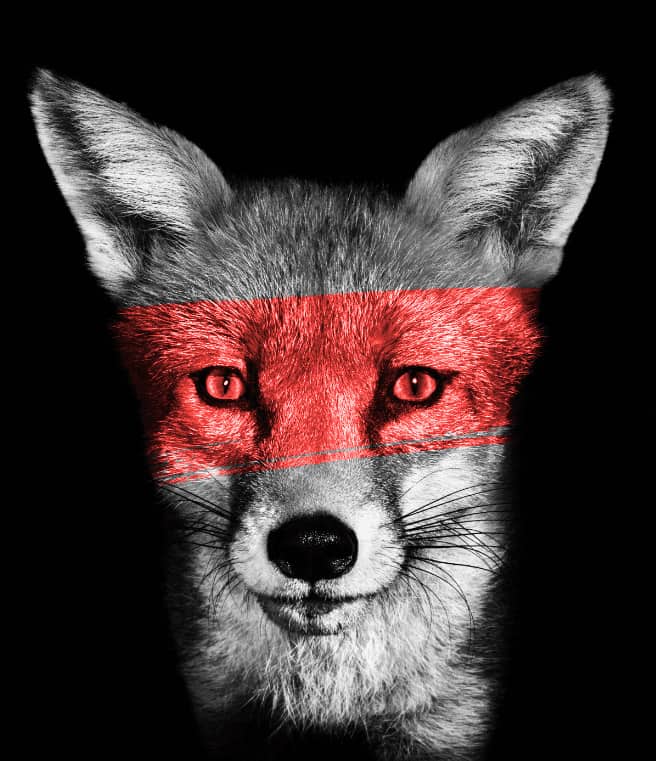 Our mission statement is quite simple: we want to end hunting and shooting in the UK. That means a focus on strengthening the Hunting Act and closing down hunts. And it means ending a bird shooting industry that not only slaughters millions of birds every year, but traps and snares countless mammals, and is underpinned by ongoing wildlife crime (especially involving birds of prey). Yes, it will take time, but, no we won't give up or compromise. With your help we will end the persecution of our wildlife and protect the wild.
In 2015 Keep The Ban was created as a direct response to the moves made by then Prime Minister David Cameron to repeal the 2004 Hunting Act. The 'Ban' referred to in this piece of legislation outlawed fox hunting, deer hunting, and hare coursing/hunting. It was our  intention then  to preserve and strengthen the 2004 Hunting Act – and it still is.
In 2022 Keep The Ban was renamed and refocused to become Protect the Wild. The decision was taken because while Keep The Ban was proving effective in its' work to end fox hunting we realised there were other issues concerning the persecution of wildlife that needed to be acted upon – especially the slaughter, crime, and habitat destruction associated with the bird shooting industry.
We changed our name therefore to reflect our aspirations to protect even more of the UK's wildlife than before.
While our scope may have broadened we are absolutely NOT taking our foot off the gas when it comes to the campaign to end fox hunting. In fact, if anything we are only just getting started. Our ongoing campaigns are still heavily focused on this issue, and we are only increasing our output as time goes on.
Protect the Wild is a non-profit organisation and is a registered company limited by guarantee in the United Kingdom. Our company number is 12909839 and our VAT number is 404358024
The main reason for our company status is that there are limits to the extent of political or campaigning activities which a charity is now allowed to take on. As an organisation that likes to say it how it is and is tackling head-on issues around hunting and shooting, we do not want to be bound by the strict terms set out by the Charity Commission. As a non-profit we have the flexibility to campaign on any issue in whatever way we deem most effective to achieve our aims.
Our first criterion is that you fully support our mission statement! If you do then Protect the Wild has a robust but relatively simple application process that all prospective groups and organisations are asked to adhere to before being awarded funding or support. You can read more here about our grant giving and how you can make a request for funding.
There are three members of full-time staff  who oversee all of the day-to-day operations of the organisation. We are also proud to work with a brilliant team of freelancers and contributors on our projects and media output. All of us are commmitted to working towards the end of hunting and shooting in the UK.
Yes. We accept donations both online and as cheques – simply make out any cheques to Protect the Wild Ltd and send them to our office at Protect the Wild, 71-75 Shelton Street, Covent Garden, London, WC2H 9JQ. Thank you.
We're always looking for people to get on board and help with our vital campaigning work. Whether that's writing guest blogs, stewarding one of our in-person events or conducting research behind the scenes, there are lots of ways to get involved. Please head to our volunteer page and fill out our online form and we'll be in touch.
As of right now we do not have any vacant positions at Protect the Wild however we are always open to freelancers and anyone who believes they have something valuable to add to what we do. Please get in touch with us at – jobs@protectthewild.org.uk – and tell us what you'd be looking to offer.
Protect The Wild provides a free weekly newsletter where we update supporters on a selection of handpicked articles every Friday. If this is something you'd be interested in receiving then you can subscribe here.
It's simple. Just send an email to supporters@ProtectTheWild.org.uk informing us that you no longer want to receive updates from us and we will ensure you are removed from our database.