Protect the Wild wants to shut down the shooting industry.

The 'shooting industry' is a blanket term we use to describe everything from shooting estates (where commercial shooting largely takes place), gamekeepers (who are responsible for the birds that estates rear to be shot), shooting syndicates (groups that rent a shoot and use membership subscriptions to fund the operation of a shoot) and shooters themselves (the clients who go to estates or are syndicate members who pay to shoot birds).
It's worth a great deal of money, owns a lot of land, and has wealthy and influential supporters.
It is also utterly selfish, responsible for the deaths of millions of birds, and of trapping and snaring hundreds of thousands of mammals.
So while saying 'we will end it' is a brave claim to make, for the sake of so much animal life it has to be done.
A future without a shooting industry will come.
Getting there won't be easy.
Many of our own supporters know very little about shooting, and few are familiar with the terms involved. We'll help with that.
We recognise that it will take a movement to bring shooting down. We'll build that.
We'll need to be in it for the long haul. We will need to chip away at it once piece at a time. Investigation by investigation and campaign by campaign. We will do that.
We can turn public sentiment against the killing of so many birds – birds that are no different to the ones visiting our gardens or our local park – and the extermination of our native predators to protect an industry unfit for the 21st century.
It's a brave claim as we said, but click below to find out how we intend to do it.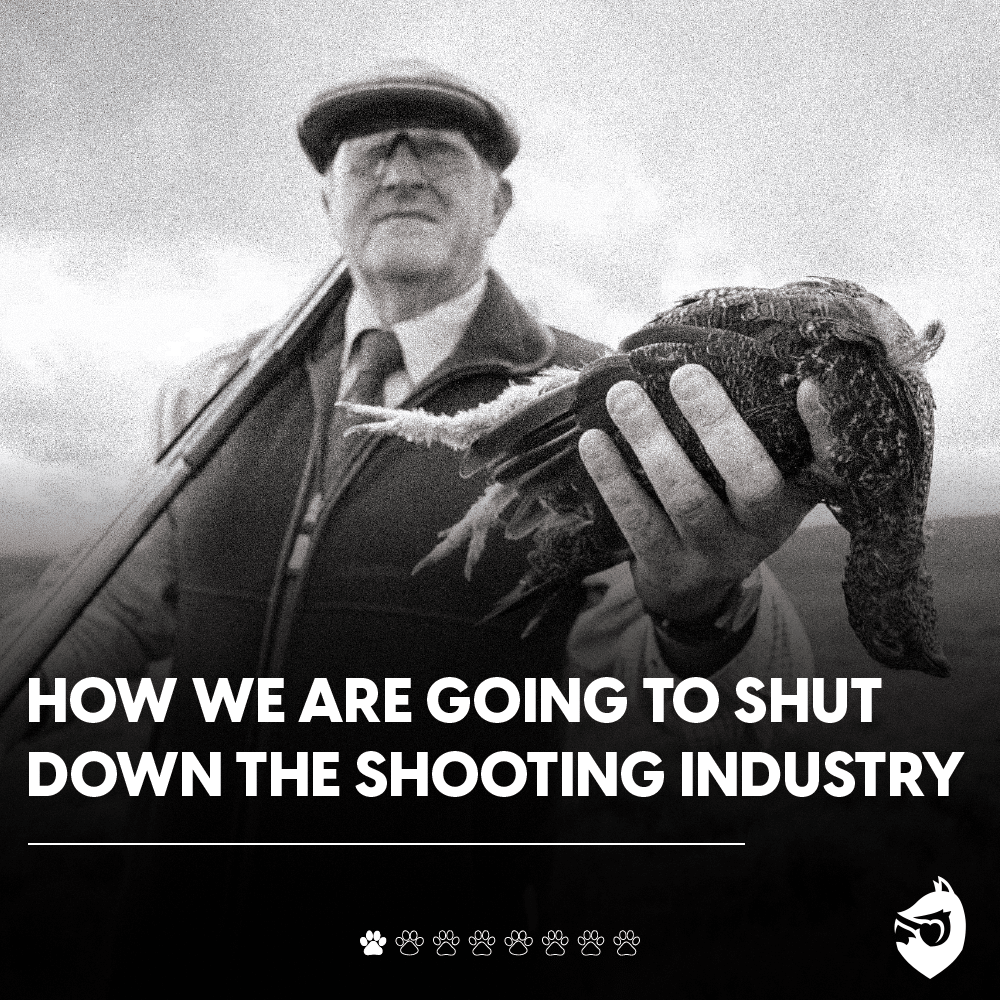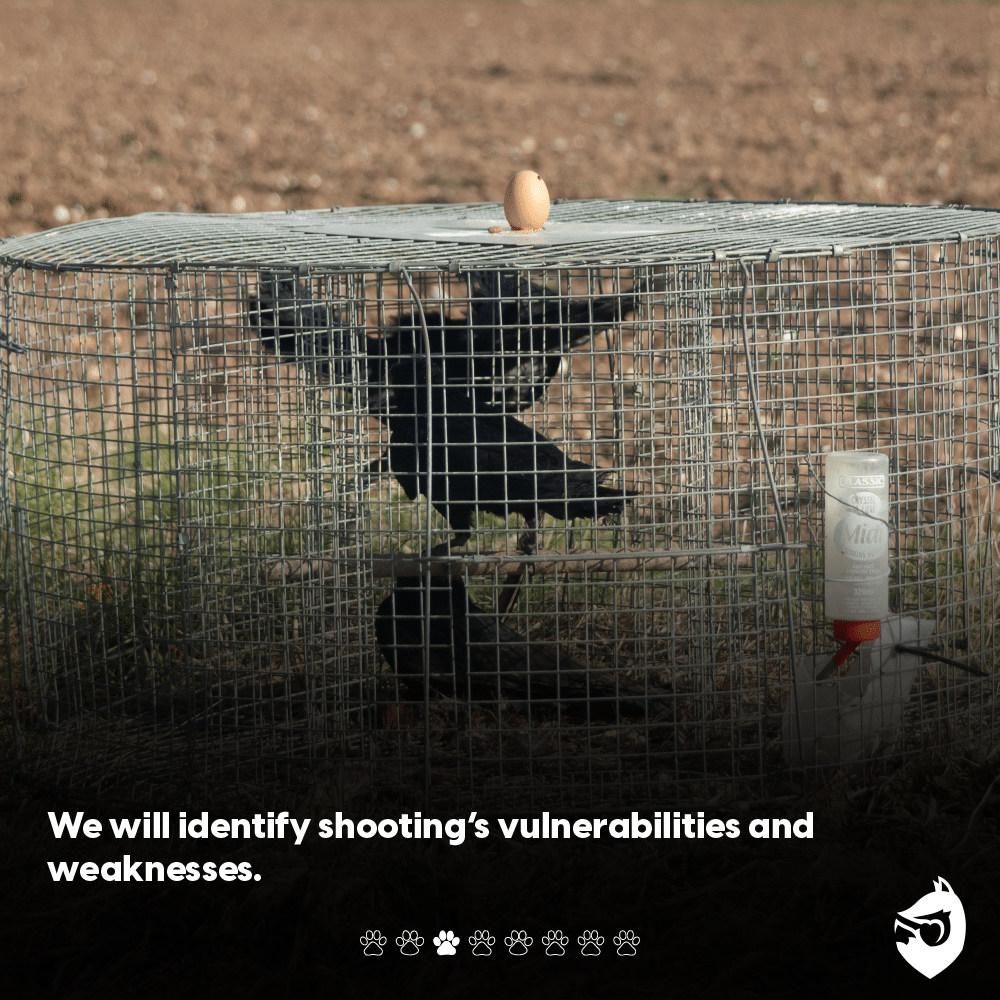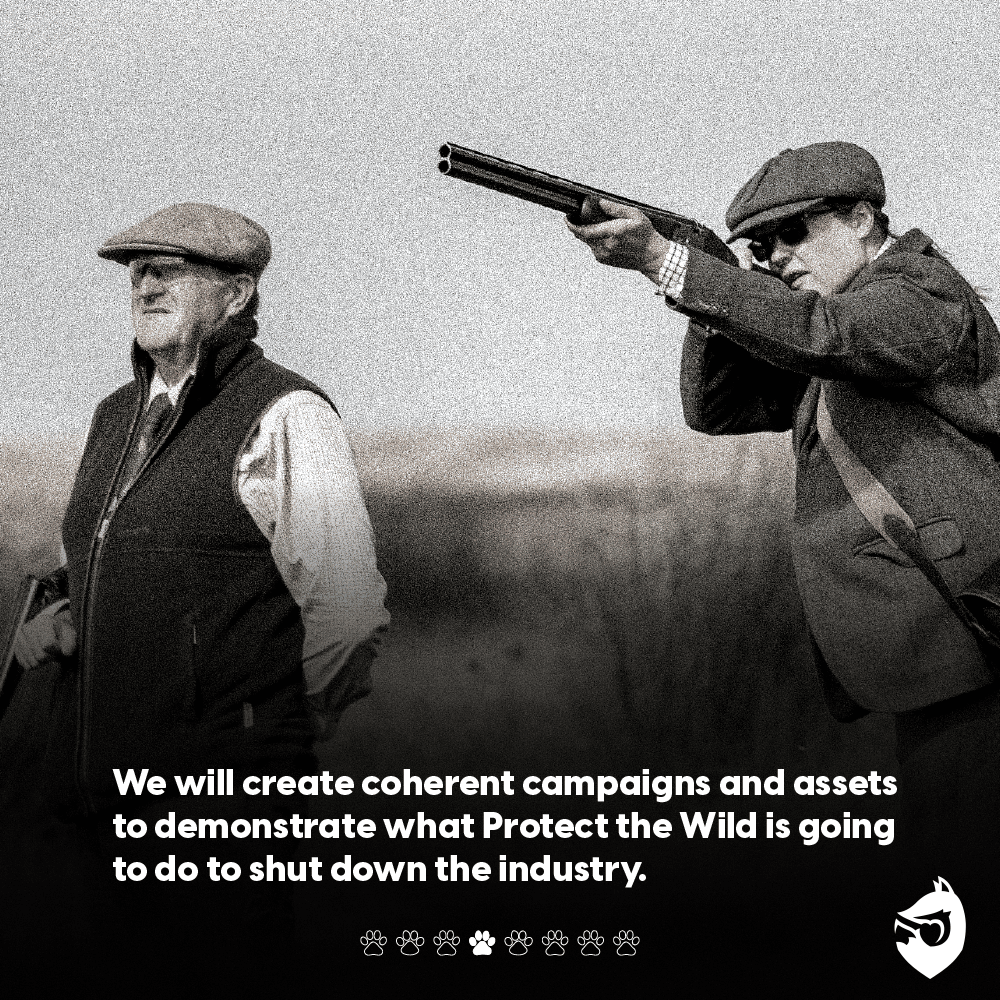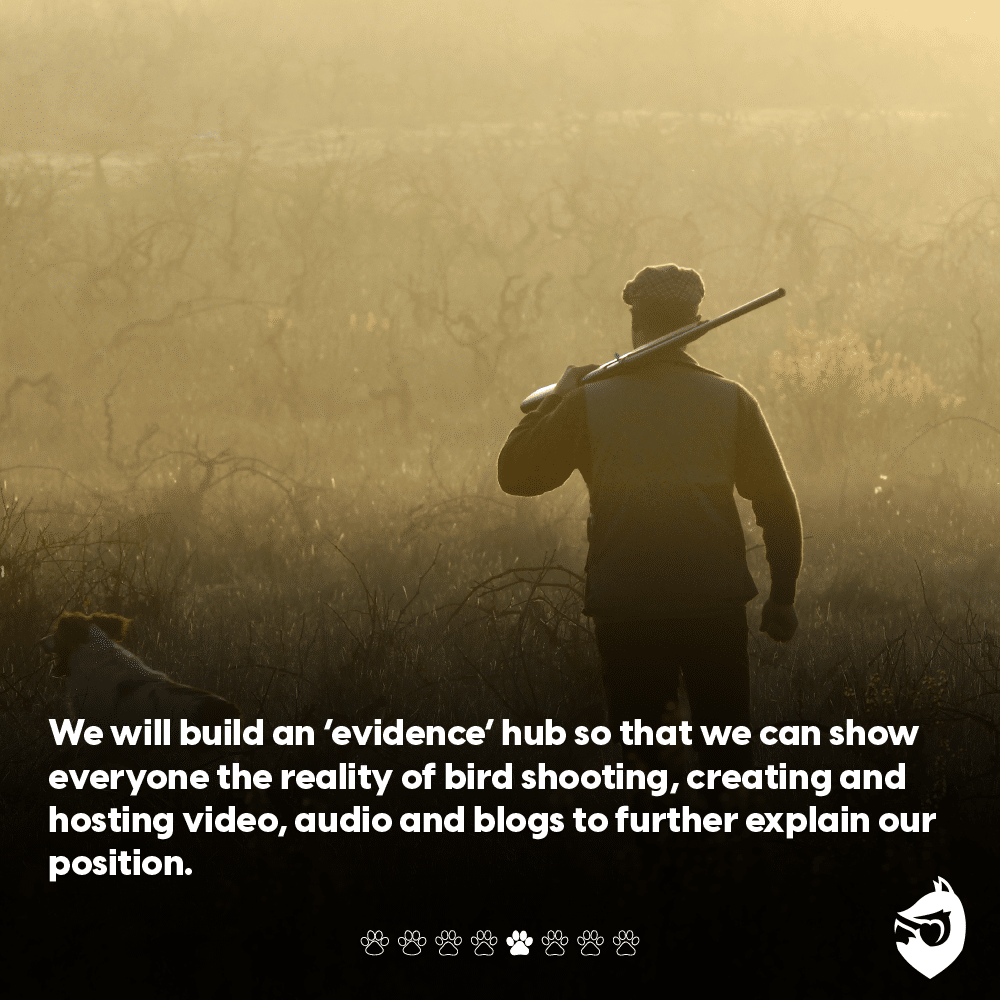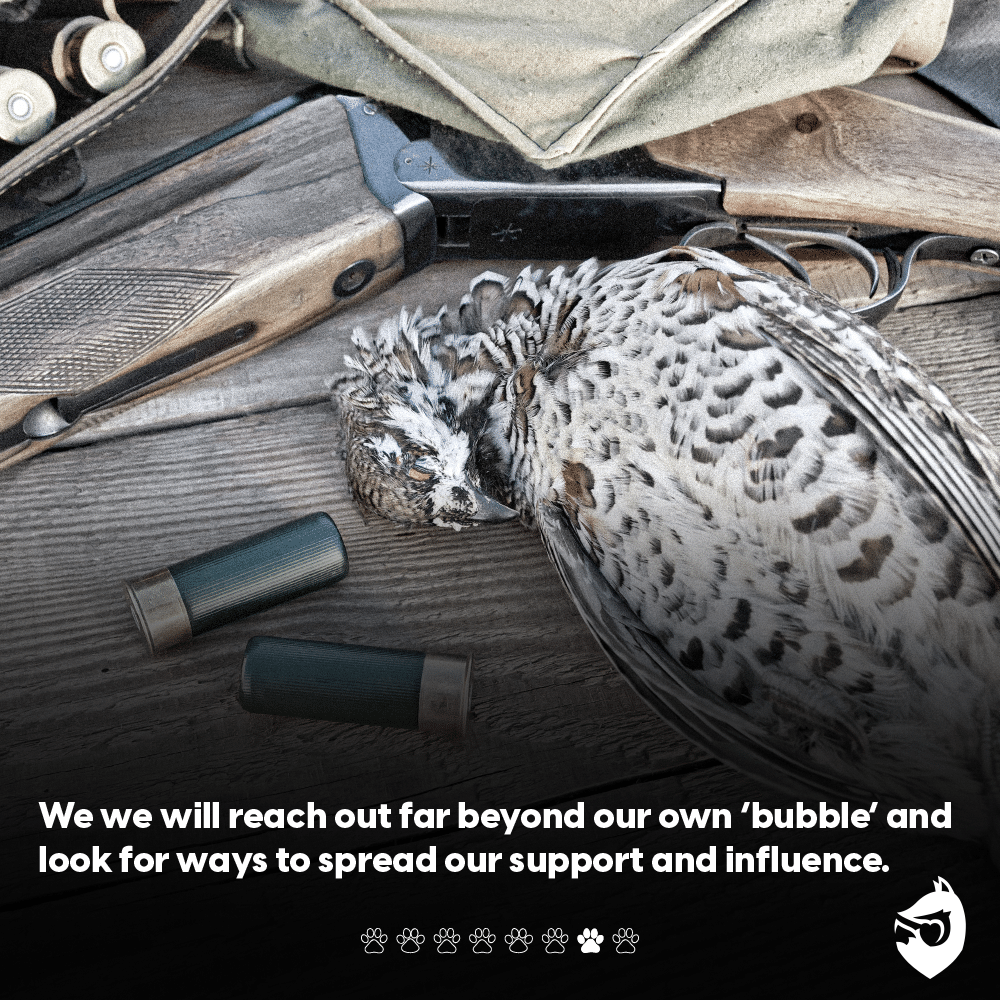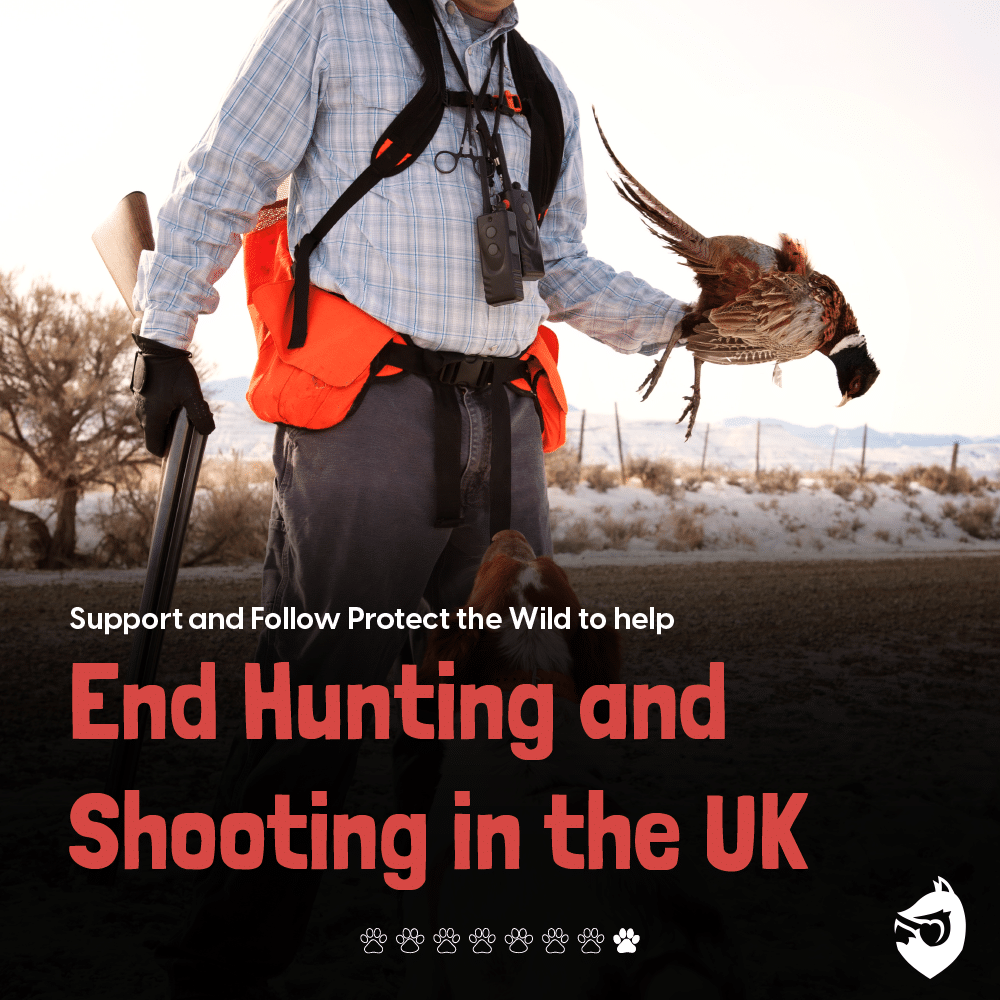 Where is shooting vulnerable
Birds impacted by shooting
Snares and the shooting industry
Grouse moors and the 'licencing lifeline'
Licencing and one-sided 'compromise'
Grouse moors and the 'licencing lifeline'
Raptor persecution on
the Hilborough Estate
Highlow Estate
Shooting Investigation
Leighton Hall
Pheasant Pens
Highlow Estate
Shooting Investigation
Add pheasants to

Alien Species Order
Ban shooting of

Red-listed birds
No public subsidy

Shotgun Licenses
Register all animals

Trapped or Snared
No grouse moor

'Licensing Lifeline'