Not all heroes wear capes!
There are extraordinary people doing extraordinary things every day, often suffering insult and injury doing their utmost to protect foxes, birds, badgers and other wildlife.
Brave individuals working tirelessly in the field to save and protect animals.
We regularly offer funding to those who need support and equipment, and will always try to do what we can to help.
It's our way of empowering people to protect British wildlife.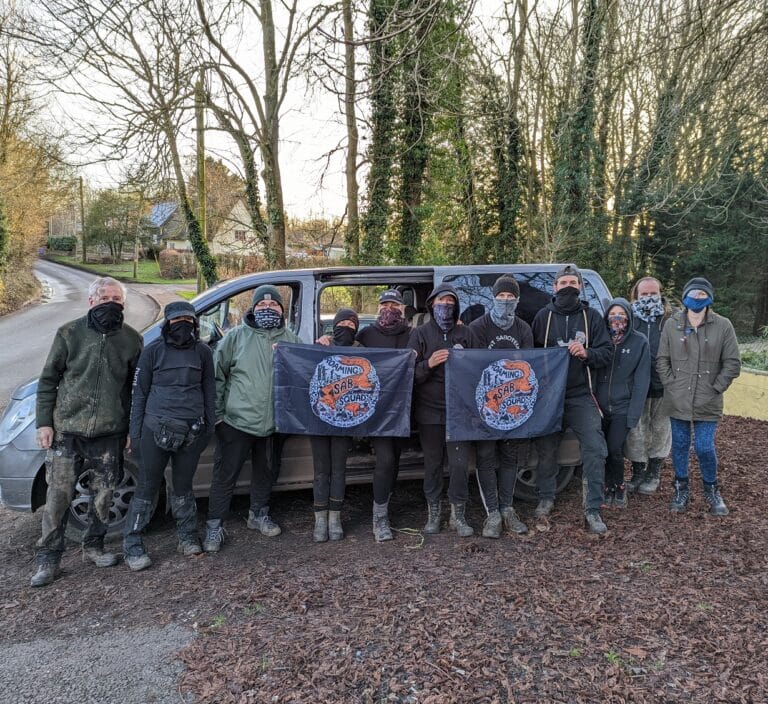 Supporting 'eyes in the field' in 2023
"We are very grateful to Protect the Wild for funding our radio upgrade. We now have radios that are compatible with the other groups that help us. This will have a knock on effect for the foxes we aim to protect and the local people who hate the hunt."
"On behalf of two independent monitors on the North York Moors we would like to acknowledge our appreciation to Protect the Wild for your grant towards our equipment. Your generosity means we can put more of our own money towards our fuel costs." 
"We are extremely grateful to Protect the Wild for helping us to buy six new radios, which have a greater range than our existing ones. This is important to us as our local hunt often covers a large area and these new radios will help us co-ordinate our teams more effectively."
"Because our numbers are increasing and we want to be able to protect our new members, we wear body cameras. They are a vital source for collecting evidence. We contacted Protect the Wild for some funding help and are extremely pleased that they have supported us!"
"A huge thank you to Protect the Wild for funding the purchase of a wildlife camera for Kirklees Badger Protection Group. We all need a little help sometimes and Protect the Wild has helped us continue our work looking after the welfare of badgers in Kirklees. Please support them."
"We are a group of volunteers who monitor illegal hunting on Salisbury Plain. We depend on credible organisations sharing our story and have greatly appreciated Protect the Wild raising awareness. Our appreciation now extends to thanks for giving us a bodycam"
"We identified a need for body cameras that could capture video in the dark as well as audio. The cameras will make it easier for us to capture any illegal activity. We are so grateful to Protect the Wild for helping us buy them and we can't wait to start working with them!"
"Derbyshire Against The Cull would like to say a massive thank you to Protect The Wild and their supporters. They have allowed us to purchase a trail camera and night vision binoculars, essential pieces of equipment in our endless work protecting badgers and checking setts."
"A big thank you to Protect the Wild for funding the replacement and upgrade of one of our water-damaged camcorders. These cameras are invaluable for recording wildlife crime and used every time we are out in the field monitoring various hunts in the Yorkshire and Humberside area."
"We are extremely grateful to Protect the Wild for helping us to buy two new trail cameras. This is the most important piece of equipment our volunteers use to try and stop badger crime. To be able fully protect a sett we have to gather evidence it is active. These cameras will do just that."
"We are incredibly grateful for this essential piece of equipment from Protect the Wild. The drone will be a huge help with assisting us to protect wildlife and to gather evidence from all angles of illegal fox hunting and exposing the smokescreen "trail hunting" hides behind. Thank you."
"Thank you Protect the Wild for your donation towards the cost of monitoring equipment. We take in orphaned fox cubs and help them learn to cope with life in the wild. We need to see how they're getting on to ensure they are learning how to live independently, and this is why we need these cameras so much."
If you need support to carry out your work you can apply to the Protecting the Wild Equipment Fund too.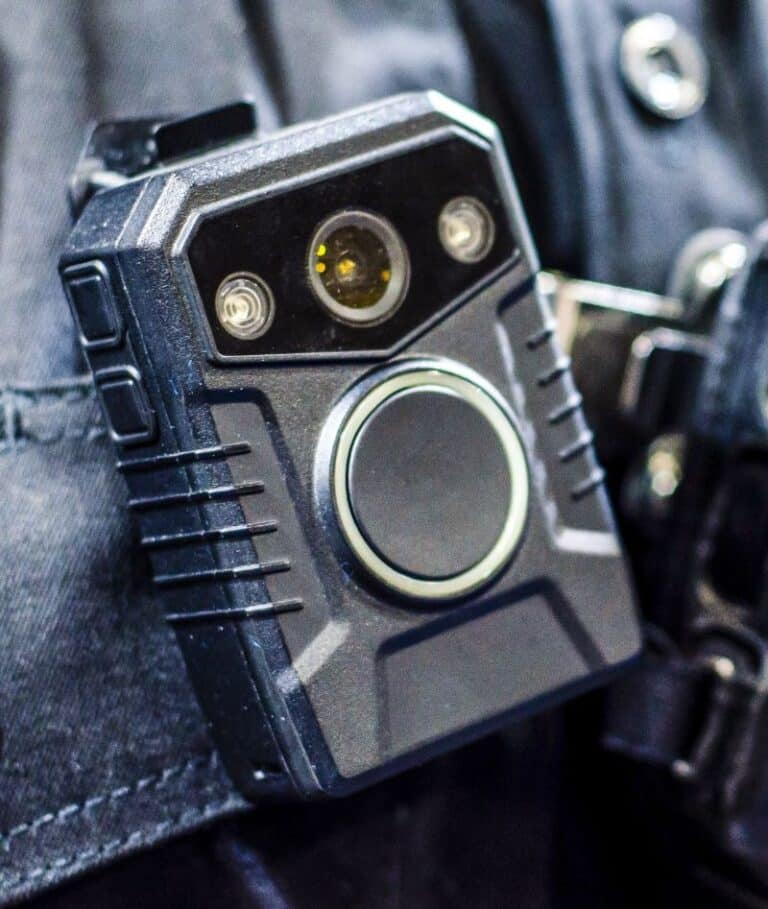 We supported the following groups prior to 2023

Bath Hunt Saboteurs
Brighton Hunt Saboteurs
Three Counties Hunt Saboteurs
Cheshire Monitors
Beds & Bucks Hunt Saboteurs
Underground Badger Syndicate
Somerset Wildlife Crime
Cheshire Against Blood Sports
York Anti-Hunt League
Roaming Sabs
West Cornwall Saboteurs
North Wales Hunt Saboteurs
North East Hunt Monitors
North London Hunt Saboteurs
Wildlife Crime Action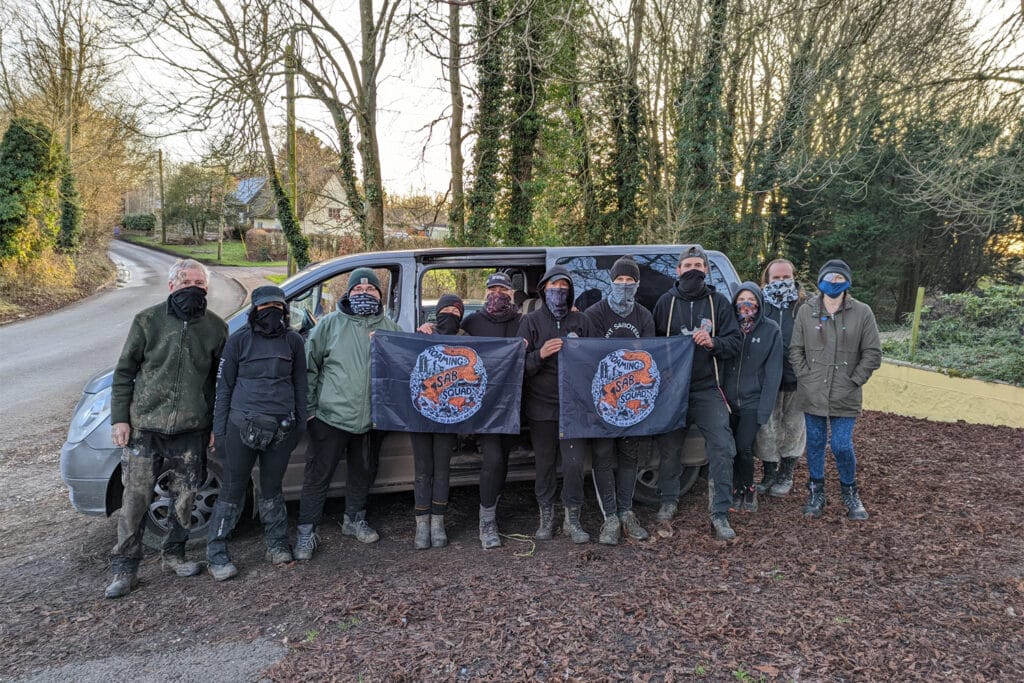 A VEHICLE FOR THE ROAMING SABS
Our funding helps put eyes in the field. We empower people in the fight to save wildlife.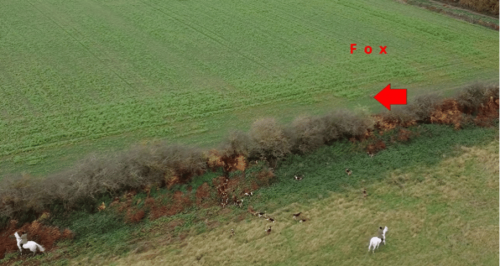 In 2021 Humberside Against Bloodsports thanked Protect the Wild for funding a new drone.
"With the use of the drone we were able to locate the hunt travelling away from the wind farm. From Beverly lane we were able to quietly get back overhead and monitor them as they headed down towards the A1034.

Heading down Cliffe road we followed the hunt as they entered a wood before losing them as they headed back towards the meet. We lost them for approximately half hour picking them back up as they headed into the meet. Due the fact that we had a constant drone presence over hunt we are 90% certain that they did not kill.

We are dedicating this sab and its success to an amazing organisation called Protect the Wild. Through a grant provided by Protect the Wild we were able to secure the funds to be able to buy enough drone batteries to constantly have the drone in the air."