Protecting the Wild Equipment Fund
The Protecting the Wild Equipment Fund was set up in summer 2023 to help put 'eyes in the field', empowering people to protect British wildlife.
The equipment fund is managed by Protect the Wild and coordinated by Charlie Moores. We raise the funds we allocate by ringfencing paid subsciptions to our Substack.
We know that many people who monitor or patrol are volunteers often having to buy the kit they need in the field themselves. We want to help make things a little easier for you by donating the equipment that you or your group may need. That might include trail- or body-cameras, radios,  night-vision optics, or perhaps hi-viz clothing. 
We will usually cover the cost of batteries (rechargeable preferably) and SD cards as a 'bundle' if the equipment won't run without them!
We aim to make the application process as simple as possible. All we need you to do is read and agree to the terms and conditions below and fill out the application form.
Before we agree to funding (and before you buy anything!) we would like to talk to you over the phone.
That way we can make sure that you are who you say you are.
We will have a contact number for you.
We can check that you understand and agree to the Terms and Conditions set out below.
We can find out exactly what you need.
And – if eligible for equipment – we can agree the item/s and the amount we will fund and explain how we will get those funds to you as quickly as possible.
We want to help you help wildlife, but of course we do reserve the right to turn down applications.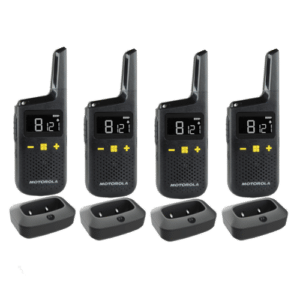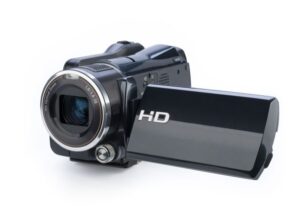 "We are very grateful to Protect the Wild for funding our radio upgrade. We now have radios that are compatible with the other groups that help us. This will have a knock on effect for the foxes we aim to protect and the local people who hate the hunt."
"On behalf of two independent monitors on the North York Moors we would like to acknowledge our appreciation to Protect the Wild for your grant towards our equipment. Your generosity means we can put more of our own money towards our fuel costs." 
"We are extremely grateful to Protect the Wild for helping us to buy six new radios, which have a greater range than our existing ones. This is important to us as our local hunt often covers a large area and these new radios will help us co-ordinate our teams more effectively."
"Because our numbers are increasing and we want to be able to protect our new members, we wear body cameras. They are a vital source for collecting evidence. We contacted Protect the Wild for some funding help and are extremely pleased that they have supported us!"
"A huge thank you to Protect the Wild for funding the purchase of a wildlife camera for Kirklees Badger Protection Group. We all need a little help sometimes and Protect the Wild has helped us continue our work looking after the welfare of badgers in Kirklees. Please support them."
"We are a group of volunteers who monitor illegal hunting on Salisbury Plain. We depend on credible organisations sharing our story and have greatly appreciated Protect the Wild raising awareness. Our appreciation now extends to thanks for donating a bodycam to us."
"We identified a need for body cameras that could capture video in the dark as well as audio. The cameras will make it easier for us to capture any illegal activity. We are so grateful to Protect the Wild for helping us buy them and we can't wait to start working with them!"
"Derbyshire Against The Cull would like to say a massive thank you to Protect The Wild and their supporters. They have allowed us to purchase a trail camera and night vision binoculars, essential pieces of equipment in our endless work protecting badgers and checking setts."
"A big thank you to Protect the Wild for funding the replacement and upgrade of one of our water-damaged camcorders. These cameras are invaluable for recording wildlife crime and used every time we are out in the field monitoring various hunts in the Yorkshire and Humberside area."
"We are extremely grateful to Protect the Wild for helping us to buy two new trail cameras. This is the most important piece of equipment our volunteers use to try and stop badger crime. To be able fully protect a sett we have to gather evidence it is active. These cameras will do just that."
"We are incredibly grateful for this essential piece of equipment from Protect the Wild. The drone will be a huge help with assisting us to protect wildlife and to gather evidence from all angles of illegal fox hunting and exposing the smokescreen "trail hunting" hides behind. Thank you."
"Thank you Protect the Wild for your donation towards the cost of monitoring equipment. We take in orphaned fox cubs and help them learn to cope with life in the wild. We need to see how they're getting on to ensure they are learning how to live independently, and this is why we need these cameras so much."
Funds come from our supporters so the equipment we provide comes with a small number of conditions to make sure we are being as responsible with funding as possible:
Unless specifically agreed beforehand the maximum cost of equipment we will fund is now £500. (This amount refers to a single item or multiple items combined and we will look for the best price available to stretch that as much as we can.)
Only one grant can be made per individual or per group/organisation per funding round. In other words, we will not provide multiple pieces of equipment to different members of the same group.
Equipment we fund must specifically be used in the field to protect wildlife and for no other reason (unfortunately we don't have the funding to cover items you might use at events or might buy/sell to raise funds).
By accepting any equipment from us we ask that you guarantee that it will be used legally, and if the equipment is used illegally in any way you will accept all responsibility for any claims or actions that might result.
You are also asked to guarantee that equipment we fund will be used as per manufacturer instructions and accept that we are not responsible in any way for any misuse by you or by anyone you might lend the equipment to (this does not affect a manufacturer's responsibilites to ensure all products they provide for sale are tested and safe).
The equipment is yours, so you are responsible for any insurance you might need and for any repairs that may be necessary.
Finally, because this funding is coming from our supporters we want to be able to show them how it is being used. So we are asking you to help us 'pay forward' and commit to writing a guest post for us explaining how you have used/plan to use the equipment or send us some video footage. (Charlie will walk you through the various options, but we know you're busy so we'll make everything as simple as possible). Remember we will always promote your work right across our social media platforms as well!
Please note that we will not offer or provide cash instead. In some instances we be able to source used equipment that will do exactly the same job as new: this will help spread funds as far as possible.
Happy with all of that? Please email Charlie using the form below. If you have questions instead please use the 'Contact Us' button in the footer.
* We recognise and understand the importance of confidentiality. However you contact us we guarantee we will never pass on your name or any other details *
Like to apply to our Equipment Fund?