Every year, thousands of foxes are the victims of hunts. Chased from their homes, often having to leave their families and young behind, they flee the pursuing hounds until they are finally too exhausted to run anymore. These beautiful animals are killed for no other reason than for human entertainment.
Protect the Wild will not rest until those responsible are prosecuted and fox hunting is ended for good.
In the meantime, by adopting a fox with Protect the Wild you will help us put 'eyes in the field' to tackle illegal hunting, our campaign efforts to ensure a proper ban on hunting and greater protection for wild foxes, and efforts to help rehabilitate sick and injured foxes.
As an adopter, not only will you be helping fund vital work, but you will also receive an exclusive Protect the Wild adoption pack including cuddly toy, glossy photo, and an information fact sheet. As an adopter we will keep you up to date by email on our latest campaigns and the important impact we're having to safeguard wild foxes.
 Your support will help us deliver our vision to empower people to protect British wildlife and end hunting for good.
Funding equipment and fuel for activists on the frontline sabotaging and monitoring hunts.
Pressuring and influencing decision makers to adopt our 'proper ban' on hunting through the Hunting of Mammals Bill
Educating the public about the realities of fox hunting through hard-hitting animations, reports and surveys
Producing daily news and opinion pieces to expose the actions of hunts across the UK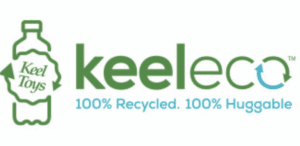 We're proud to say our beautiful Fox adoption cuddly animals are manufactured and filled with 100% recycled polyester made from plastic waste. 
We will process and send your order within five working days and would normally expect it to arrive within seven working days.
 Please note – we cannot hold orders for delivery on a specific time.
Orders do not need to be signed for. A card will be left if you're unavailable.
Please be patient when waiting on your hedgehog adoption pack. We are a very small team and are working as hard as possible to get them sent out. Thank you for your patience.