It's 2023. Hunting with hounds was banned in 2004, but there are still people hunting wild animals just for the thrill of it. Every autumn there is still no respite for the foxes, deer, and other mammals chased and killed.
We're fighting for a future where these cruel and illegal pastimes come to an end. A future where the next generation turn their backs on archaic activities that exploit sentient life for human 'entertainment'.
Through our campaigning and funding to put 'eyes in the field' we will expose wildlife criminals, turn a spotlight on their sordid activities and consign the hunting of wildlife to the history books.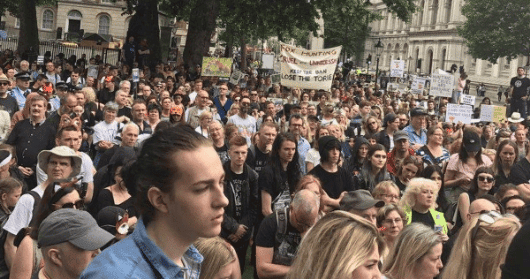 It has been almost two decades since the passing of the Hunting Act 2004, banning the hunting of wild mammals with dogs in England and Wales.
But hunts continue to operate, creating havoc and breaking the law by chasing and killing wild mammals under the guise of 'trail hunting', using loopholes and exemptions in the Hunting Act to evade prosecution.
We've launched a campaign for a proper ban on hunting – find out more about The Hunting of Mammals Bill here.
Life before death: Lewes Council chooses food bank over fox hunting
Protecting the Wild Equipment Fund: Ren's Wildlife Hospital
GOOD NEWS: Hunting is dying a death as yet another pack folds
Chris Packham demands end to 'appalling abuse of animals' on I'm a Celeb
Why Protect the Wild doesn't support licencing of the shooting industry.
Help us end wildlife persecution for good
Donate to stop cruelty and save lives.