There are hunting laws across much of the UK. However, it is a devolved matter so the exact legislation differs between England and Wales, Scotland, and Northern Ireland.
First and foremost, it's crucial to note that the criminal activity in hunting is the pursuit and not the killing of wildlife. While a dead creature may provide additional evidence, the chase is what provides grounds for prosecution.
Scotland: Hunting With Dogs (Scotland) Act

The Scottish parliament passed the Hunting With Dogs (Scotland) Bill on 24 January 2023. It became the Hunting With Dogs (Scotland) Act on 7 March 2023. This law replaces the Protection of Wild Mammals Act (see below) and will effectively end hunting in Scotland completely. It imposes a two-dog limit on hunting, except in specific circumstances where the government must issue a licence for the use of more than two dogs. It also outlaws trail hunting as well as flushing to guns, a loophole that Scottish hunts had exploited under the previous law.
Breaking the law may result in a prison term of up to 12 months and a fine of up to £40,000.
What we wrote about the Protection of Wild Mammals (Scotland) Act…
The Protection of Wild Mammals (Scotland) Act came into effect across Scotland on 1 August 2002. The Act made it illegal to deliberately hunt a wild mammal with a dog. The Act also made it illegal for a landowner to permit hunting, or for the owner of a dog to let someone else use the animal for hunting. As a result, it was the first part of the UK to pass a general law against hunting with hounds. Should a person be convicted of an offence, the maximum penalty available under the law is either a 12-month custodial sentence, a £40,000 fine, or both.
For the purposes of the law, the term wild mammal includes mammals released or that have escaped from captivity but does not include rabbits or rodents. It therefore includes both hunting and coursing.
However, there are also a number of exemptions. Section 2 of the Act includes flushing from cover in order to protect livestock and gamebirds, or to control numbers of a particular species (e.g. fox) for the benefit of itself or humans. Section 3 also permits the flushing of quarry from cover for sport if it is then shot as soon as possible.
It is these two exemptions that have given Scottish hunts a loophole to exploit. As documented by sab groups including Glasgow Hunt Sabs and Edinburgh Hunt Sabs, hunts will use a full pack of hounds to flush a fox out of cover before shooting it. Although the law stipulates that the animal must be shot or killed by a bird of prey "as soon as possible", the ambiguous wording of this phrase means chases can continue over great distances. Moreover, as stated by Police Scotland itself, the unclear definitions of terms such as stalking and searching, have made reaching the threshold of evidence for legal action against hunts incredibly difficult.
The result is that there hasn't been a successful conviction for illegal hunting in Scotland.
It's worth noting that, as in England and Wales, there is an exemption that provides some defence for terrier work. Section 2.3 permits the use of a dog to flush fox or mink from below the ground so long as it is shot "as soon as reasonably possible" once flushed. Badger setts are protected by the Protection of Badgers Act 1992 but, as seen in footage published by Glasgow Hunt Sabs in February 2020, hunts still openly dig them out.
There is some hope on the horizon. At the time of publishing, the Hunting with Dogs (Scotland) Bill is progressing through the Scottish parliament. It aims to close up the loopholes in existing legislation by making it "always… illegal to chase and kill a wild mammal using a dog". Other clauses include limiting the number of dogs that can be used for exempted activities and the banning of trail hunting using animal-based scent. Glasgow Hunt Sabs described the Bill as "monumental" and "more than a step in the right direction".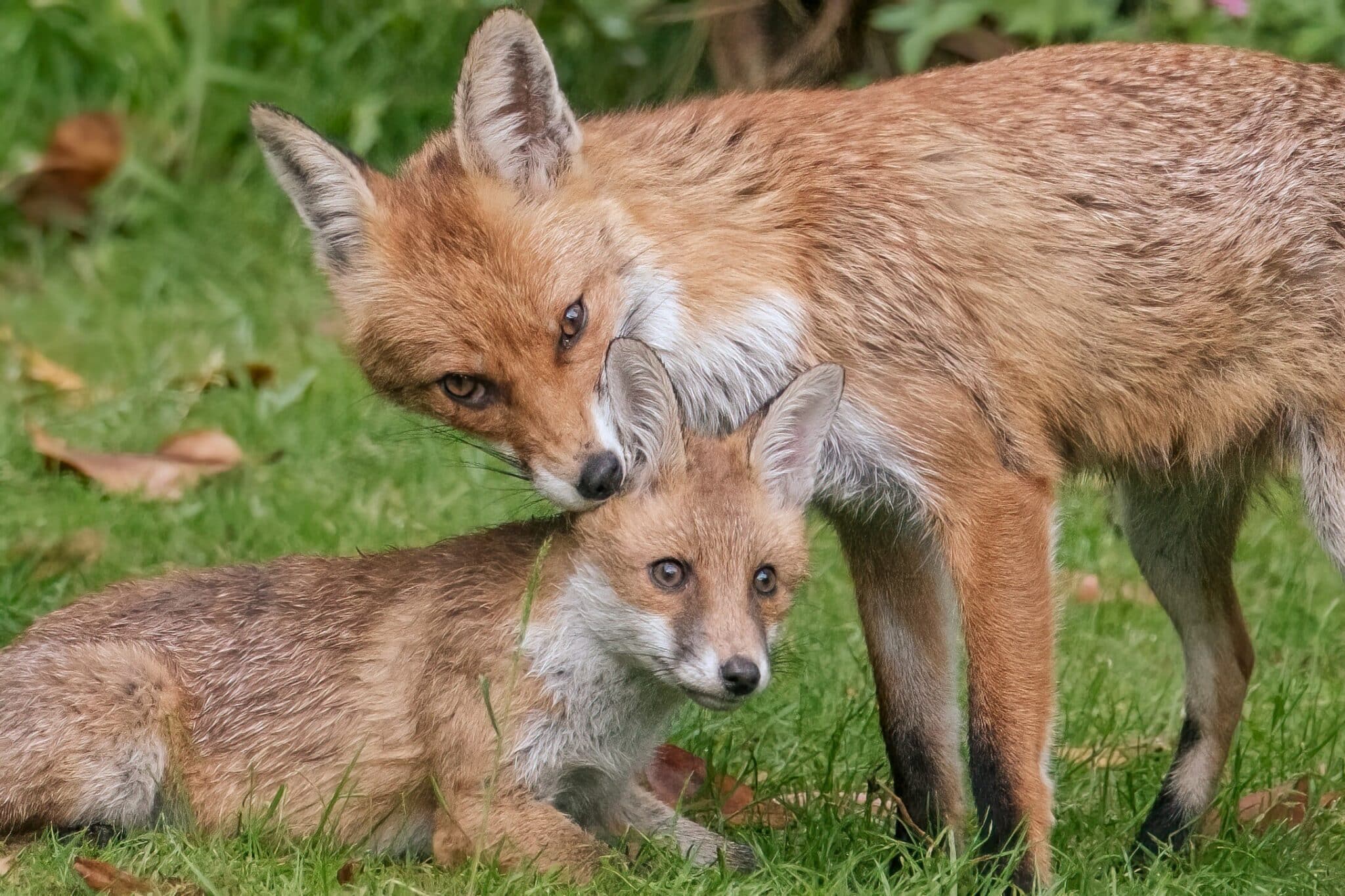 England and Wales: Hunting Act

The Hunting Act 2004 came into effect across England and Wales in February 2005. It proscribes the "hunting [of] a wild mammal with a dog". Similar to the Protection of Wild Mammals Act in scotland, it also introduced offences for a landowner to knowingly permit illegal hunting on their land as well as a dog's owner to allow the dog for use in illegal hunting. A successful prosecution under the Hunting Act can result in an unlimited fine but there is no mechanism for a custodial sentence.
The Hunting Act defines hunting as the "pursuit of a wild mammal" by "one or more dogs", meaning it covers both hunting and coursing.
It also includes a number of exemptions under Schedule 1 of the Act. These include a flushing to guns clause similar to the Scottish law, flushing a mammal to a bird of prey, and hunting for the purpose of scientific research and observation. The last of these is infamously exploited by England's remaining staghound packs, who claim their activities provide data for the conservation of deer. Meanwhile, the falconry exemption has been tested in court during a trial of former Fitzwilliam Hunt huntsman George Adams. Adams claimed he flushed a fox to a Golden Eagle, but a magistrate found him guilty of illegal hunting.
The most notorious loophole in the Hunting Act, however, is that it allows so-called trail hunting. While trail hunting is not specified as an exemption within the Act, it relies on the ambiguity of the Act's wording. Specifically, as explained by the Crown Prosecution Service, a person must be shown to be "aware" that hounds are on the scent of an animal. Trail hunting, as described by the Hunting Office, allegedly uses a "quarry-based scent" and is laid so that the huntsman "[doesn't] know where any of the trails have been laid". This makes proving awareness of illegal hunting difficult and provides members of the hunt with plausible deniability in a wide array of circumstances. Despite this, there have been more than 50 successful convictions for illegal hunting.
Unfortunately the Hunting Act, unlike its Scottish counterpart, also has a get-out clause for terrier work. Schedule 1.2 allows the use of a single dog to flush a wild mammal out from below the ground in order to protect game or wild birds. While badger setts are protected due to the Protection of Badgers Act 1992, other holes in the ground are not. Though this has yet to be used as a defence in court, it provides some cover and confidence to fox hunts that have chased a fox to ground. In scenes reminiscent of those published by Glasgow Hunt Sabs, Devon County Hunt Sabs published a video in March 2020 showing Eggesford Hunt huntsman Jason Marles openly allowing hounds to interfere with an active sett.
Unfortunately, there are no clear signs of changes to the Hunting Act. For many years the spectre of a repeal of the Hunting Act was raised by successive Conservative governments in the run-up to general elections. However, after the issue played a part in nearly tanking then-prime minister Theresa May's 2017 election success, the Conservative Party appeared to bury the idea forever. The most recent Tory manifesto in 2019 said it will make "no changes" to the law. Of course, this means that hunting is able to continue as it has done since the ban – which is to say, it will continue largely as it has done since before the ban. Multiple groups including Protect the Wild are nonetheless campaigning for changes in the law that will close up the loopholes.
It's worth noting that hare coursing, which was legislated against in the Hunting Act, received its own separate legislative strengthening in August 2022.
One ray of hope from a legal perspective is that, since the prosecution of Mark Hankinson for encouraging illegal hunting, many constabularies across England and Wales have taken Hunting Act cases more seriously. Roughly two dozen charges have been brought by police and the CPS since Hankinson's (ultimately overturned) prosecution.
Northern Ireland: No hunting ban… yet
The north of Ireland remains the only part of the UK where hunting with hounds remains legal. An attempt to legislate against hunting through a private members bill was defeated in the Northern Ireland Assembly in December 2021.
The bill as proposed showed awareness of the loopholes in the Hunting Act and Protection of Wild Mammals Act. The proposal included legislation against trail hunting, terrier work, and the use of more than two dogs.
Anti-hunting campaigners remain undeterred, however. John Blair, who proposed the private members' bill, is now heading up the All Party Group on Animal Welfare, which agreed that a hunting ban is an urgent priority.